Power Up Partnering at Your Association Meeting with JUJAMA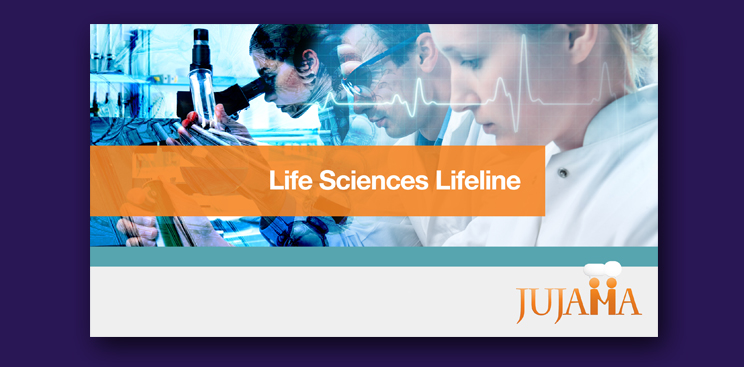 Partnering is the lifeblood of the life sciences industry, so of course biotech industry associations—state, national, global—want excellent meetings technology when they choose a conference platform.
$800M in venture capital funding for biotech companies in Q1 20141
Average life sciences M&A deal value in 2013 = $708M2
6 of 10 biggest deals in 2013 were preclinical research partnerships2
Partnerships happen through networking at industry events. JUJAMA helps BIO association members MAKE MORE CONNECTIONS at these events.
JUJAMA's event platform and mobile app make it easy for participants to identify other attendees they want to meet, ask for a meeting and have it automatically fit into both parties' schedule.
But wait…there's more!
On top of these vital partnering functions, the right conference app can solve other important problems for biotech associations as well.
–Making Sponsors Happy: Your conference platform vendor should be a creative partner, working with you to help make your sponsors look good and get lots of positive, memorable attention in the conference app. Sponsors make the world go 'round, so it's everyone's business to give them the glory they deserve.
–Needing Flexibility: What if you need a special database of licensable assets for an upcoming event? What if you want to have a ten-minute speed-dating session instead of the usual longer partnering meetings? You need the flexibility to do your meeting your way. Your conference app should provide.
–Enhancing the Mission: You're always looking for ways to help your members succeed. So your conference app should kick your events up a notch, productivity-wise, to give your attendees every opportunity to move forward. The more potential partners your members meet, the better off they are, and the more your organization has delivered on its mission.
–Real World Cred: "I don't know how we could have done some of our events without JUJAMA. Their customer service is unparalleled, they're cost-effective and they're willing to adapt. As we have expanded, they've grown with us. JUJAMA is our favorite partnering system vendor!"
-Karen DeLone, Vice President Member Services &Programs, Pennsylvania Bio
Pennsylvania Bio has served the life sciences community for more than 24 years. It is one of the largest trade organizations in the U.S. and hosts numerous member events each year.
1BioSmartBrief April 3, 2014
2EP Vantage Pharma Year in Review 2013