May 15, 2014
For immediate release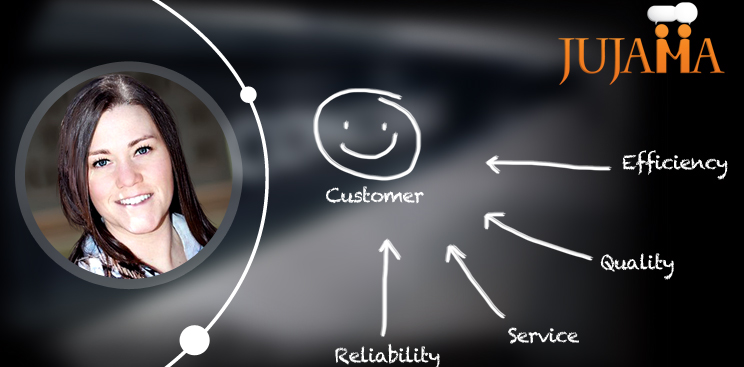 SCRANTON, PA – JUJAMA, Inc. — the leading creator of high-impact, easy-to-use event technologies supported by white-glove customer service — welcomes Colleen DeMuro as the company's first Client Concierge. In this role, DeMuro will provide training, project development and on-site event app support services for JUJAMA's conference-provider customers, with the goal of ensuring that each customer's event is seamlessly successful.
Nadia Dailey, President of JUJAMA, said, "Colleen DeMuro is a welcome addition to the JUJAMA family, a friendly and super-competent new face on one of our core values — impeccable customer service. Colleen, who holds a bachelor's degree in organizational management, was a valuable team member at MedTrack, the company JUJAMA Chairman Robert Naismith and I built prior to founding JUJAMA, so we are looking forward to providing our customers the benefit of Colleen's organizational skills, positive approach and true dedication to the client. We are confident in Colleen's ability to make JUJAMA's customers' job easier and to provide whatever they need to make their event platform and mobile app succeed."
Since 2010, JUJAMA, Inc. has been a leading provider of well-designed, customizable, fully supported event technologies for meetings and conferences in many industries around the world. With 24/7 customer support and available onsite customer support, JUJAMA delivers technologies that make events more productive for attendees, exhibitors and sponsors, and more successful for event organizers.
For More Information: Adam McIlwee, Director of Social Media Strategy, 570­209­7670 or adam@jujama.com