February 16, 2014
For immediate release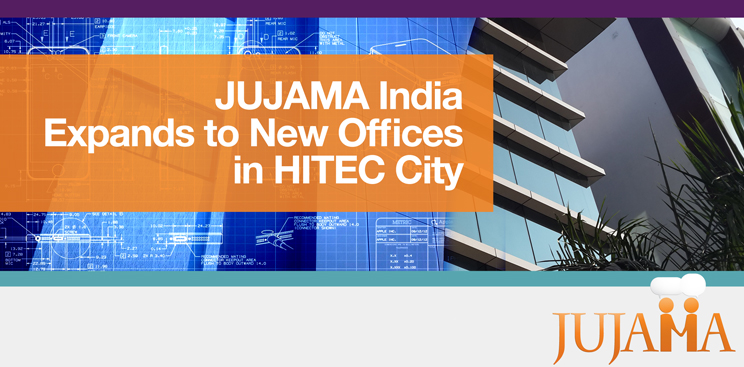 HYDERABAD – JUJAMA India has announced the relocation of its offices to HITEC City, Hyderabad, to accommodate its growing operations. JUJAMA India is a mobile company that provides social networking and content marketing solutions for conferences and events, serving meetings of all sizes and in every industry sector. JUJAMA India's mobile applications enable conference attendees to maximize the productivity of their meetings, while assisting conference organizers in enhancing participant engagement and satisfaction. With 19 employees and an expanding customer base, JUJAMA India secured new offices in the convenient HITEC City location, where the company will have room for additional growth.
Sudharshan Reddy, General Manager of JUJAMA India, said, "The entire staff of JUJAMA India is pleased with our beautiful new location. We look forward to working in the technologically exciting neighborhood of HITEC City, and to welcoming new members to our team."
JUJAMA India is currently expanding its Android and iOs development team, and encourages qualified applicants to contact the company for more information.
For More Information: Sudharshan Reddy, Technical Manager, +91 98498 74297 or sudharshan@jujama.com