Jujama Connect 9.0 – Add Keywords to Company Profile, Easier Hashtag Trends in Social Feed and more
We have just released Jujama Connect 9.0 in the iOS App Store and the Google Play App Store. Please be sure to update to the latest version of our app to enjoy the very latest features and improvements.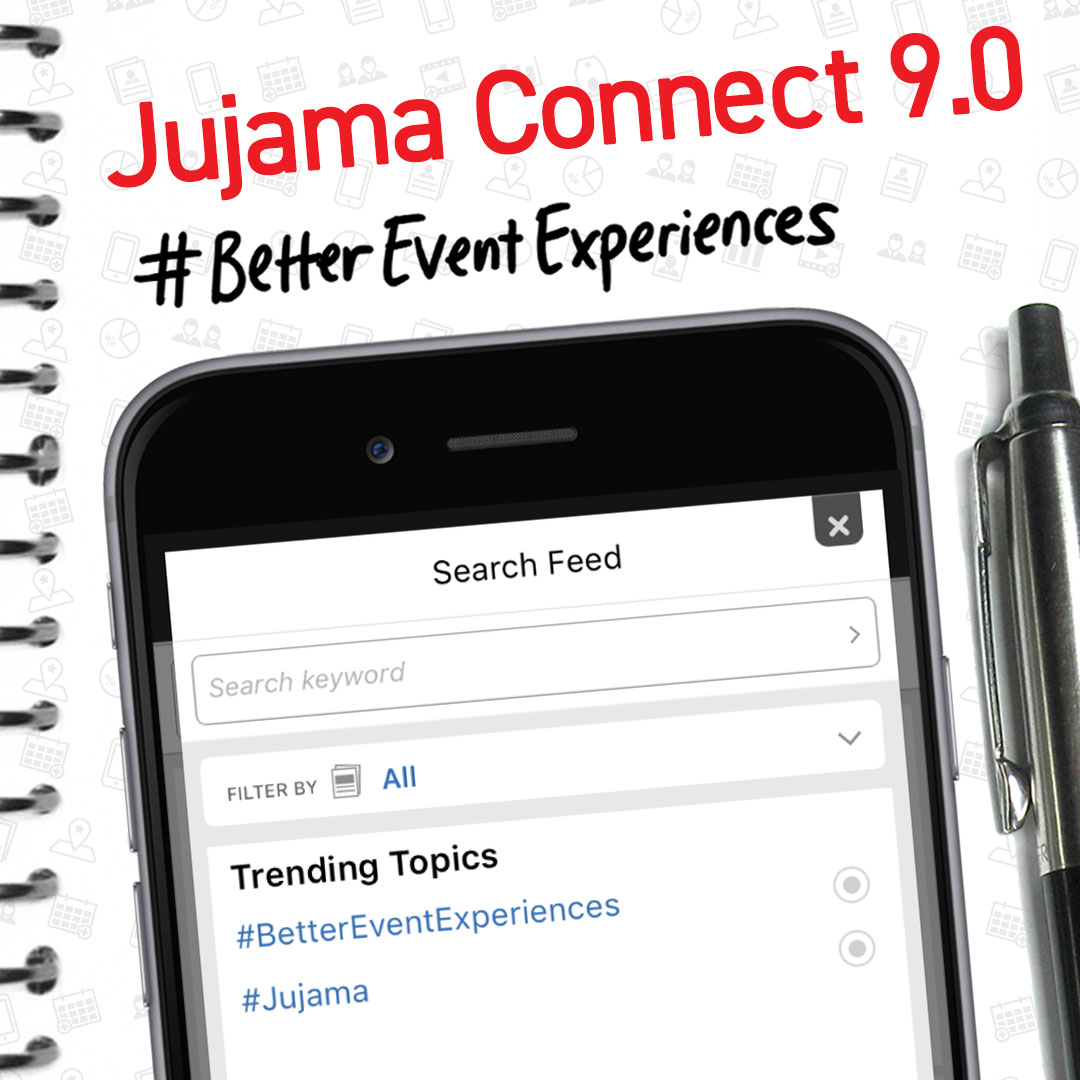 Here are our August 9.0 release highlights:
Add keywords to company profile
This updated feature will allow attendees to find company profiles much easier. Adding keywords to the company profile helps to assist in searches and guides attendees to find what they are looking for much faster and easier.
Easier Hashtag trends in Social Feed search
Trending Hashtags were slightly buried within the search UI in the app. Now they are much easier to access by simply tapping Search within the Social Feed. We hope this makes it easier than ever for your attendees to rally around topics shared at your next event.
Other updates on this release:
Fixed: Poorly formatted pastes from text on the web now work nicer
Other bug fixes
We publish a major new version of the Jujama Connect app each month. To stay up to date with all of our updates and be ready for the release of 10.0, please follow us on Facebook, Twitter, Instagram, or LinkedIn. If you have an issue with our app please feel free to email our support team.