Product Feature – Using the messaging feature to your benefit
Jujama has made it easier than ever to stay in touch with your fellow conference attendees. With all attendees available for contact in one place, networking is as easy as one tap. Using the messaging feature on the Jujama app allows you to connect with speakers, sponsors, other attendees and many more.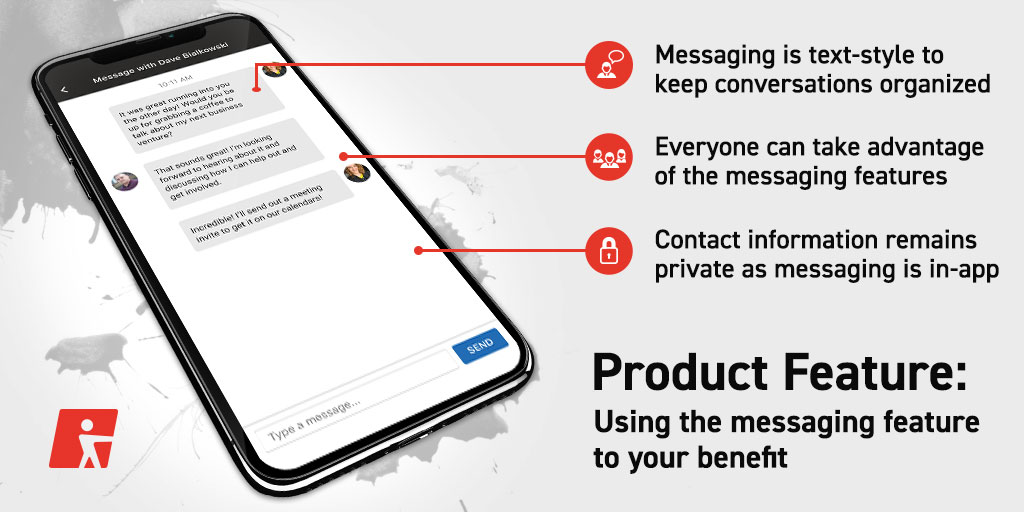 How does the feature work?
The messaging feature allows for direct and private messages to be sent to other attendees for any reason. This allows for network growth with new connections. Whether messaging for information or asking to meet up for coffee, the messaging feature allows for users to stay connected and well informed.
Should you want to send out a mass message the app allows for group messaging to make sharing information easier and more efficient. Whether you chose to use private or group messaging, Jujama makes it easier to communicate throughout the conference and stay up to date on what is going on with other attendees.
Who is the feature for?
This feature is for all attendees, sponsors, speakers, and conference organizers alike. Everyone can take advantage of the messaging features. Connecting with speakers you may not have had the chance to meet while at the conference is easy and common with the messaging feature.
Everyone using the Jujama app will have the option to communicate with others as information is automatically updated into the app. And, just as you do, Jujama cares about your privacy. No personal contact information is shared and messaging takes place instantly within the app.
Sponsors that appear within the app also have the opportunity to grow their connections through the app. Attendees who view the ad within the app can message sponsors and connect for future events.
What value does the feature add?
See something interesting on your social feed and want to privately share it with a fellow attendee? The messaging app allows for sharing of information through private and group messages which adds greater growth to the network of the user. Taking advantage of the messaging feature benefits all, making it easy, effective, and fun to stay in touch and keep informed.