The MedTech Strategist Innovation Summit – Dublin – customer interview with Kristy Kennedy
This year's MedTech Strategist Innovation Summit 2018 was held in Dublin, Ireland on April 17-19 at the Shelbourne Hotel. The annual Dublin conference is considered the preeminent medtech investment event in Europe, with over 42 medtech startups presenting and seeking investment. This year's conference brought in more than 450 participants.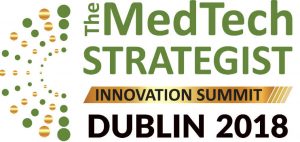 MedTech Strategist aims to "help large corporations and the financial community discover and enhance their awareness of emerging companies and technologies that will help them fill their pipelines and help innovative start-up companies meet quality contacts for an investment or exit. Through our team's 25+ years' experience in hosting global medical device-focused investment and partnering conferences, we have established unprecedented relationships, trust, and credibility."
Kristy Kennedy is the Director Commercial Development for MedTech Strategist and one of the founders of the conference. She has been in the medical device industry for over eighteen years and told Jujama that she hopes to deliver "exceptional networking opportunities" to the attendees of her conference. She graciously answered a few questions about the MedTech Strategist Innovation Summit for us.  
What is the origin story for the MedTech Strategist Innovations Summit?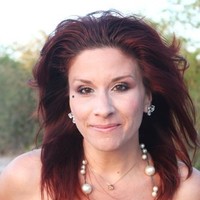 The MedTech Strategist team created a conference series 18+ years ago under a different company name. The MedTech Strategist Innovation conference series are forums in which innovative emerging medical technology companies seeking investment, joint venture or other relationships to gain exposure to venture capital, investment bankers and large medical device companies for the purpose of investment and strategic partnership. These conferences are organized as a two-day business partnering and networking event that includes 35+ innovative pre-screened emerging medical companies. Each company makes a ten minute presentation on their business's focus and specific partnering needs, followed by meeting with interested parties in private breakout rooms. Included are panel presentations from clinical, investment, or other respected opinion leaders that offer added benefits to the conference and further networking opportunities. 
What is one of your favorite outcomes or success stories from any of your events?
Our Medtech Strategist Innovation Summit Dublin Ireland 2018 had a record 800 individual meetings through Jujama's platform. 
How has Jujama's services impacted the experience of your conferences?  
Our attendees are more engaged through the software, our sponsors love it, and it is a requirement for the event.   
Big thanks to Kristy Kennedy for partaking in our interview. Check out the great work MedTech Strategist does here and learn more about Kristy's experience via LinkedIn.