Secure & Effective: 4 Key Things Bankers' Associations Need From An Event App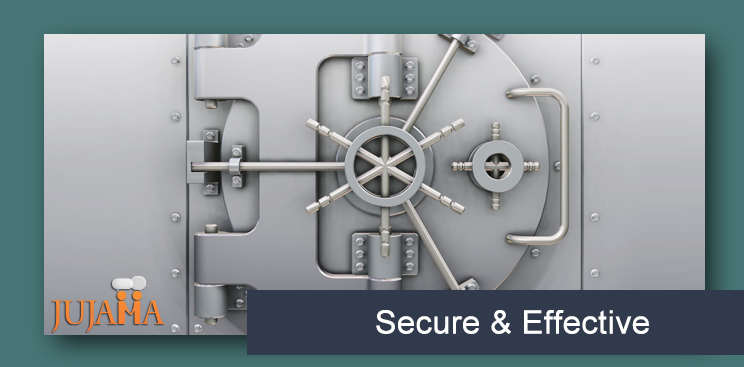 When bankers attend association meetings, they have many of the same goals as people at other industry conferences—to network, make useful connections and stay on schedule so they can make the most of their time. But they also have specific, very important needs, security in particular. That's why JUJAMA crafted an event app especially for bankers' associations—to deliver the four key things bankers' associations need their event app to do:
Be secure

JUJAMA's software allows bankers' association members to enter the event platform via the association website, using their association login credentials, thus ensuring that participants' data is encrypted and secure everyone logged into the event platform is a legitimate participant in the association event.

Be streamlined

Many bankers' associations run multiple meetings a year. JUJAMA's "umbrella app"— a multi-event management tool— enables organizers to submit just one app to the app stores, and then use it for all their events. It's a real time-saver for bankers' associations with a full conference calendar that serves multiple sub-groups.

Be in touch

JUJAMA's Attendee Notification System lets event organizers plan and schedule their regular communications to attendees, as well as respond to last minute needs with real-time push alerts and social postings to keep conference-goers on track. If, for example, an outdoor reception must be moved due to weather, it's easy to go into the admin interface and send out a live-time alert about the new location.

Be proactive

While some event apps leave it up to the attendee to find it, figure it out, add themselves in and use the system, JUJAMA is proactive in helping attendees make the most of the event platform. We automatically populate the event platform using registration data, so everyone present at the conference appears in the system effortlessly—a time-saver for attendees and a real benefit when a participant needs to set up meetings with other conference-goers. JUJAMA also provides a desktop conference interface before the event begins, so bankers planning to attend can see who else will be present and can begin to schedule meetings to maximize their productivity at the event. For more information on JUJAMA's event apps just for bankers' associations, contact us today.