The Power of Collaboration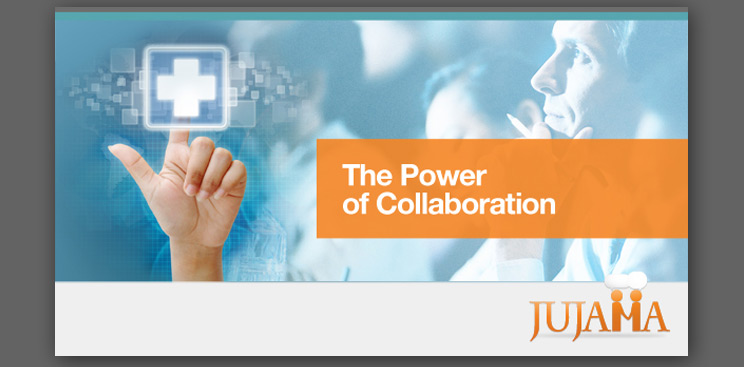 News coverage of the recent government shut-down provided many stories of how the loss of federal services impacted the U.S., perhaps none more moving than the tales of NIH clinical trials patients who were unable to participate in what, for them, was a life or death course of medication, where days count. Shut-downs at the FDA, CDC and NIH cast a stark light on the fact that if we are going to continue making significant progress against disease, healthcare research must be a task undertaken by an interconnected group of patients, scientists, institutions, government bodies and private sector entities.
Robert Naismith, Ph. D., Chairman of JUJAMA, commented on the recent Partnering For Cures event in New York. "The focus now in the biomedical sciences is on listening and involving the patient in research and sourcing more of our global human intellect to solve these problems. It's not just 'the anointed few' who can make advances—patients can use their own data to advance medical research."
This need for collaboration is what makes events like Partnering For Cures, CNS Summit and World Medical Tourism & Global Healthcare Congress (all happening this month) so important. High-energy events like this—where JUJAMA is proud to be present to provide support for attendees—enable and accelerate the collaborative process by drawing innovators together and encouraging them to connect. As Margaret Anderson, Executive Director of FasterCures, the organization that hosts Partnering For Cures, said in her Huffington Post article of October 31, "Collaboration in medical research is a game changer. Evidence of collaboration is abundant at Partnering for Cures."
Every conference thrives on networking, which is why JUJAMA places so much emphasis on the individual meeting management capabilities we provide in our desktop-and-mobile event platform. We strive to make in-conference private meetings easy and fully informed so that people like the attendees at medical conferences can reach one another—because that makes a real difference not just to business, but in the lives of patients who are hoping against hope for a cure.
FEATURE OF THE WEEK: PUSH-ALERTS
JUJAMA offers push-alert capabilities that let event organizers remind attendees of conference get-togethers or provide in-event announcements. Push-alerts can be pre-programmed to go out while organizers are busy with day-of logistics, but last minute alerts can also be sent as the need arises. Just another way your event platform can make your conference better while freeing you for other tasks.