Jujama Connect 8.0 – Updated Activity Feed, Robust Customer Support Capabilities, Document Upload to Social Feed
We have just released Jujama Connect 8.0 in the iOS App Store and the Google Play App Store.  Please be sure to update to the latest version of our app to enjoy the very latest features and improvements.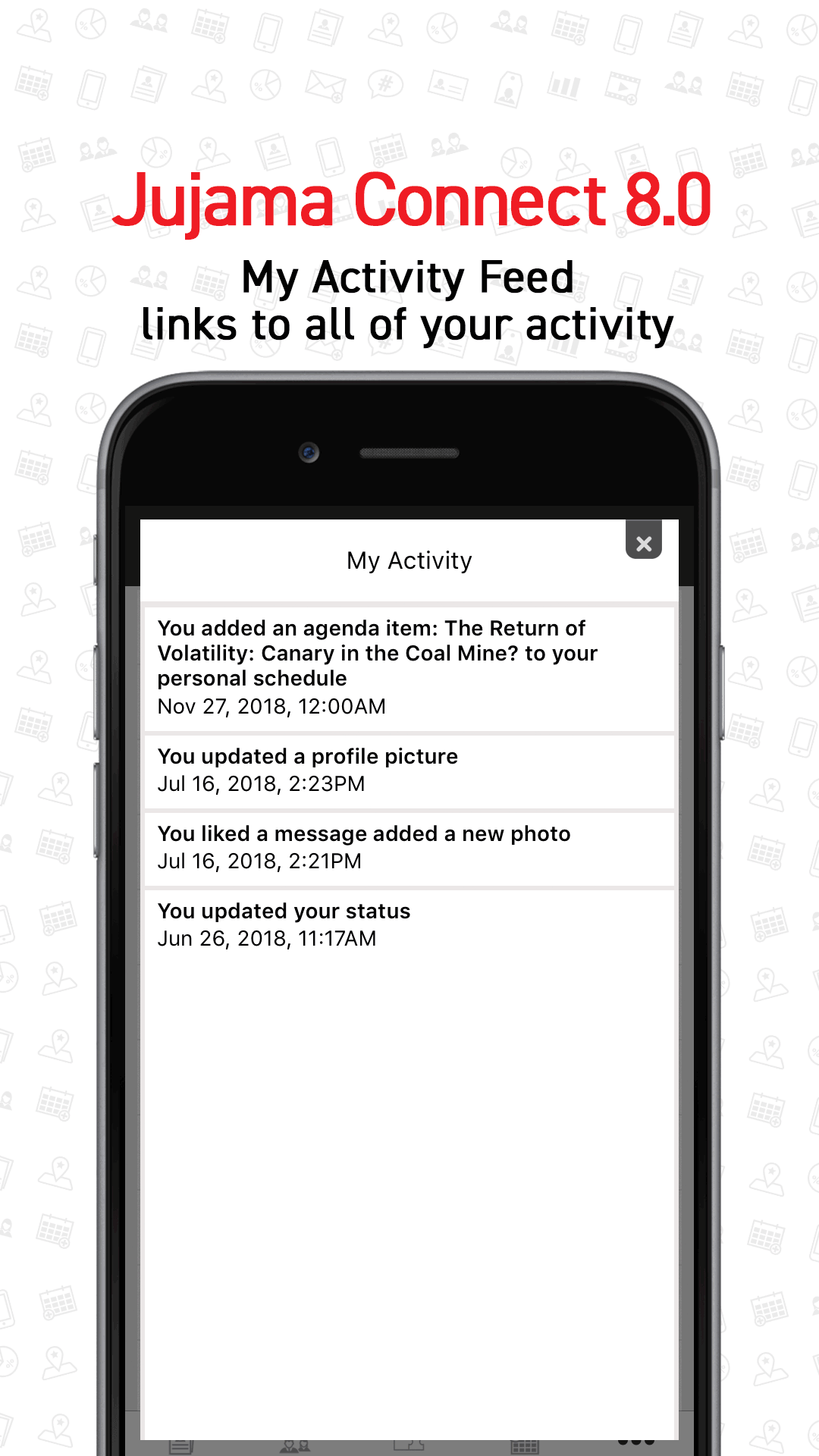 Here are our July 8.0 release highlights:
Updated Activity Feed
Our updated Activity Feed makes it easier than ever for Attendees to remember their activities. Each item on the activity feed links to the relevant section of the app to quickly get back to where they were.
Robust Customer Support
Our ability to help Attendees and organizers diagnose customer support issues is now more robust than ever! If someone has an issue, check out the "About the App" section on Jujama Connect to send all of the information our team would need to help resolve a problem.
Other updates on this release:
New: Upload documents directly to the Social Feed (now available on Android too!)
New: Several fixes and updates to Administration Dashboard
Fixed: Message limits set by organizers no longer count replies
Fixed: Abstract details now link to sessions
Fixed: Other bug fixes and performance improvements
We publish a major new version of the Jujama Connect app each month. To stay up to date with all of our updates and be ready for the release of 9.0, please follow us on Facebook, Twitter, Instagram, or LinkedIn. If you have an issue with our app, please feel free to email our support team.