Ten Reasons Your Event Needs an App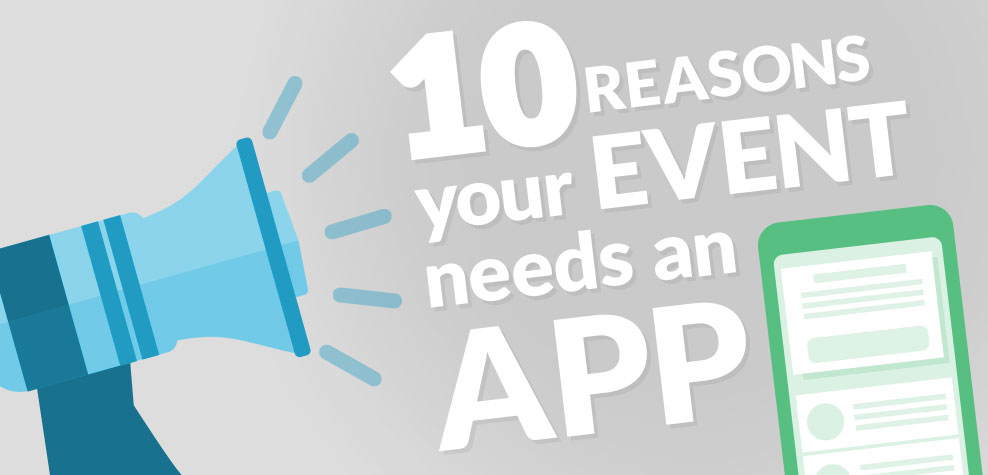 Here at JUJAMA we're passionate about creating custom, desktop and mobile conference apps to help streamline your event for both attendees and exhibitors. Below are our top 10 reasons why your event needs an app.
Keep attendees informed
Once your registrant's are added to our admin portal (via import, API, or manual upload), you can begin to communicate with them through the message center. After they download the app, keep communication open with scheduled alerts, social posts, messages, and push notifications.
Maximize sponsor exposure
Your sponsors will pay for prime exposure! JUJAMA's event app has your sponsor covered with push notifications, splash screens, banners, sponsored posts on the social feed, and even gaming options.
Connect your attendees
Networking is key! Your attendees need the ability to connect with other attendees and exhibitors! JUJAMA offers the essential networking solutions, like an active social feed, private messaging, and one-to-one meetings. We also have a few other advanced networking options up our sleeve!
Be eco-friendly
With all content accessible via the app and our alert-scheduler and push notification features, there's no need to print unnecessary materials. Your participants can simply open their event app and have everything they need at their fingertips.
Engage your audience
With both desktop & mobile event apps, participants arrive better prepared and ready to maximize their time at your event. With JUJAMA's gaming features you can keep attendees engaged through a scavenger hunt, in-app gaming, quizzes and more!
Keep attendees coming back
Attendees can learn and gather so much information from the JUJAMA event app that they'll surely be happy with their experience. A happy attendee is one that returns year after year!
Collect important data
There are a slew of reports and analytics available right from within the admin portal! This important data can help you understand anything from your sponsor's ROI to the popularity of your keynote speaker.
Showcase valuable content
An app can have so much more than the basics! We're talking access to presentations, documents (both user and admin generated!), videos, abstracts, technologies for licensing, surveys, and a lot more! Those files can even be password-protected, if necessary!
Provide take-aways to your attendees
Conferences provide so much information to attendees that it can be overwhelming! Providing access to attendee profiles, presentations, videos, and documents post-event on the app will be invaluable to your participants!
Handle last-minute changes
Think back to the pre-app days when a speaker would cancel or a room would change (relax…didn't mean to scare you there!) — with access to our easy admin portal and tools like push notifications, a major change is no problem at all!
And those are only our top ten reasons your event needs a mobile app! Do you need an app for your event ? Request a demo now.